Jason Barker Performance Cars
Jason Barker provides a facility enabling the buying or selling of BMWs and performance cars at extremely competitive rates.
Jason Barker's website provides the functionality for vendors to upload their own 'for sale cars' whilst providing a sales platform for buyers. Each car can have various different options applied to it, including sale prices and tags to make the car more appealing or targeted to its potential buyers. A handy viewing scheduler organises showroom visits to inspect the cars.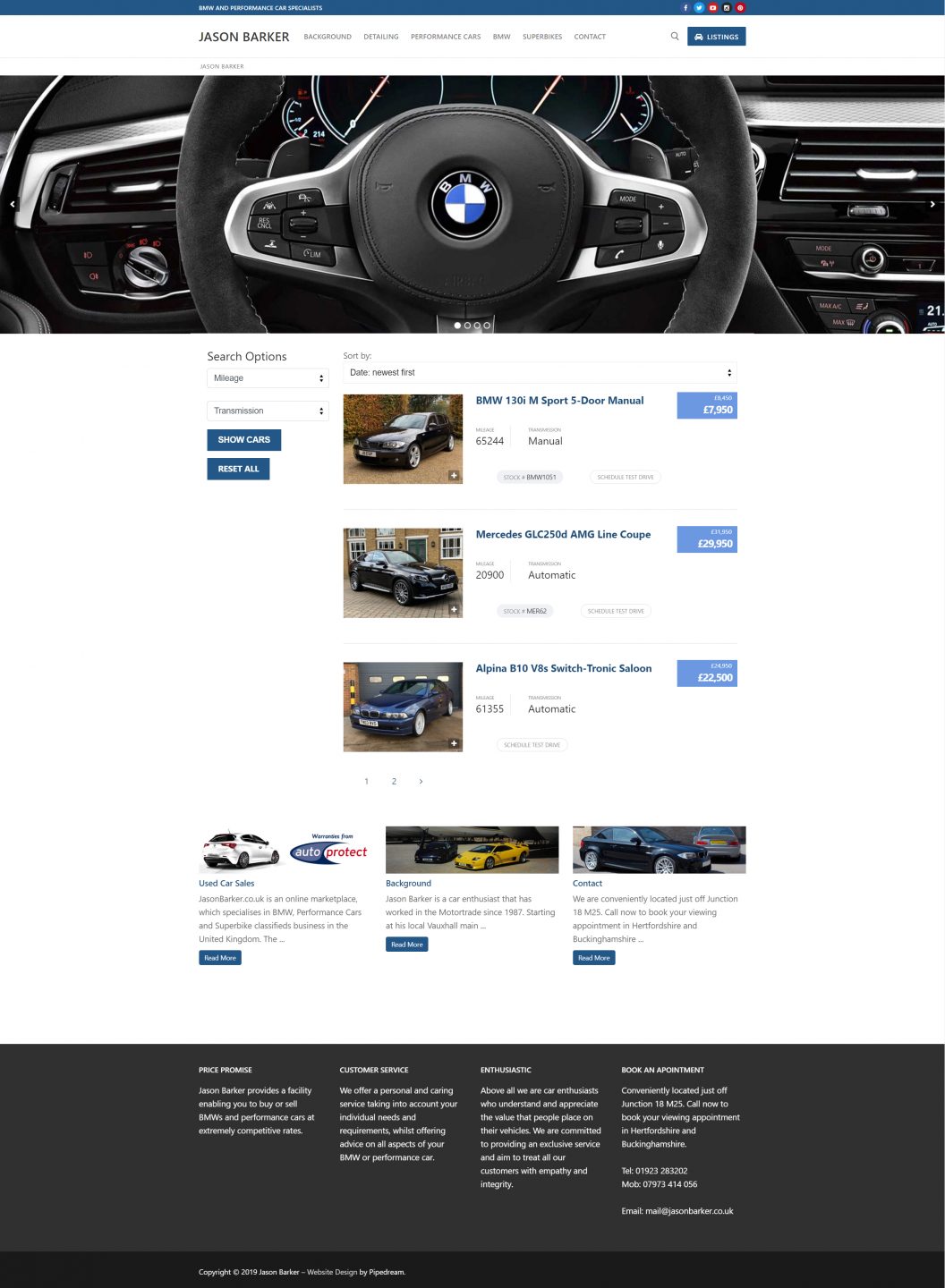 www.jasonbarker.co.uk